Distributors
Make Money Renting Ground Protection to Your Customers.
We're sure you've rented a lot of equipment over the years. And chances are, your customers have ripped up the ground or damaged equipment trying to get the job done. WORKHORSE® offers ground protection for rental equipment that not only helps you make more money, but it also protects your equipment and your end-user from significant ground damage.
NO TOOLS REQUIRED
STACKS EASILY
STANDS UP TO ANY WEATHER
ADD A YEAR-ROUND PROFIT CENTER.
Our panels provide you with the opportunity to make money year-round—no matter the weather. Rentals never stop and neither should your opportunity to increase your average order value.
Sell the best solution
Your customers probably use plywood or crushed stone—both solutions that cause more headaches than needed. That's where you come in. You'll offer them the best ground protection available, saving them time and money on unnecessary site repairs.
Get more repeat customers
You're in the business of making customers happy. And happy customers are repeat customers who spread the word. Finally fulfill your requests for ground protection. Get them coming back buying again and again because you have what they need to get the job done safely and efficiently.
Grow your business
We offer multiple partnership opportunities. Please contact us to become a distributor for WORKHORSE® Ground Solutions.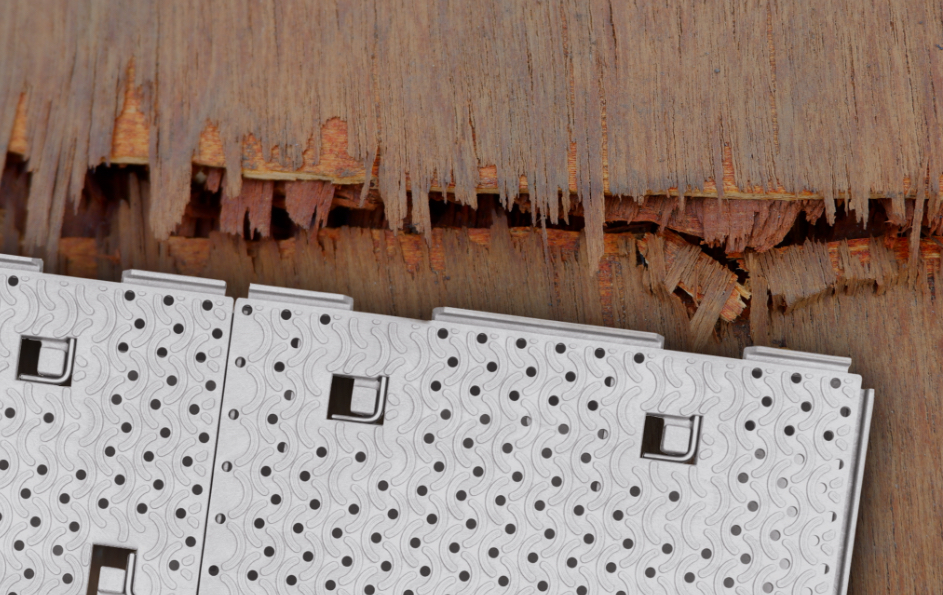 WORKHORSE® VS PLYWOOD
Plywood is a pain. It breaks. It warps. And you need to throw it out—then buy more. What a waste of time and money! See why our ground protection panels are a smart solution for your crew.
"WORKHORSE® Ground Solutions helped protect our event from ground and vehicle damage in inclement weather. We had heavy rainfall for long periods of time and were very pleased with the results."

PJ Skehan, Executive Director, Quechee Balloon Festival
Learn more about WORKHORSE® Ground Solutions and how to be a distributor