Construction
SITE ACCESS SOLUTIONS for Construction PROJECTS.
Simply put, WORKHORSE® provides a site access solution that's stronger, faster, and lighter than other products. You can throw down a temporary road in a matter of minutes with a two-person crew. Compare that to plywood and crushed stone—you can't.
TEMPORARY ACCESS ROADS
ACCESS OVER DIFFICULT TERRAIN
FAST SET-UP AND CLEAN-UP
SELECTED BY CONSTRUCTION PROS FOR ITS DURABILITY AND STRENGTH.
Our 2-INCH INDUSTRIAL-GRADE GROUND PROTECTION PANEL
PATENTED FRICTION-FIT CHANNELS

This means no tools and a rock-solid connection when you need it most.

ANTI-SLIP DESIGN

Keep your team safe and protected in rain, mud, snow, and ice.

DRAINAGE HOLES

Keep your site protected from the rain and mud. Makes clean-up and maintenance fast, too.

ANTI-STATIC TREATED

Keep your team and equipment safe by mitigating and reducing electrostatic discharge (ESD)
THERE's A BETTER SOLUTION. NO CRANE. NO TOOLS. NO MESS.
Our lightweight panels can be picked up and installed quickly by your on-site crew without renting a crane or paying a crane operator to move heavy, awkward panels. We get it. You need a solution that simply gets the job done. With the right ground protection, you can keep your equipment and ground in great shape and stay on schedule.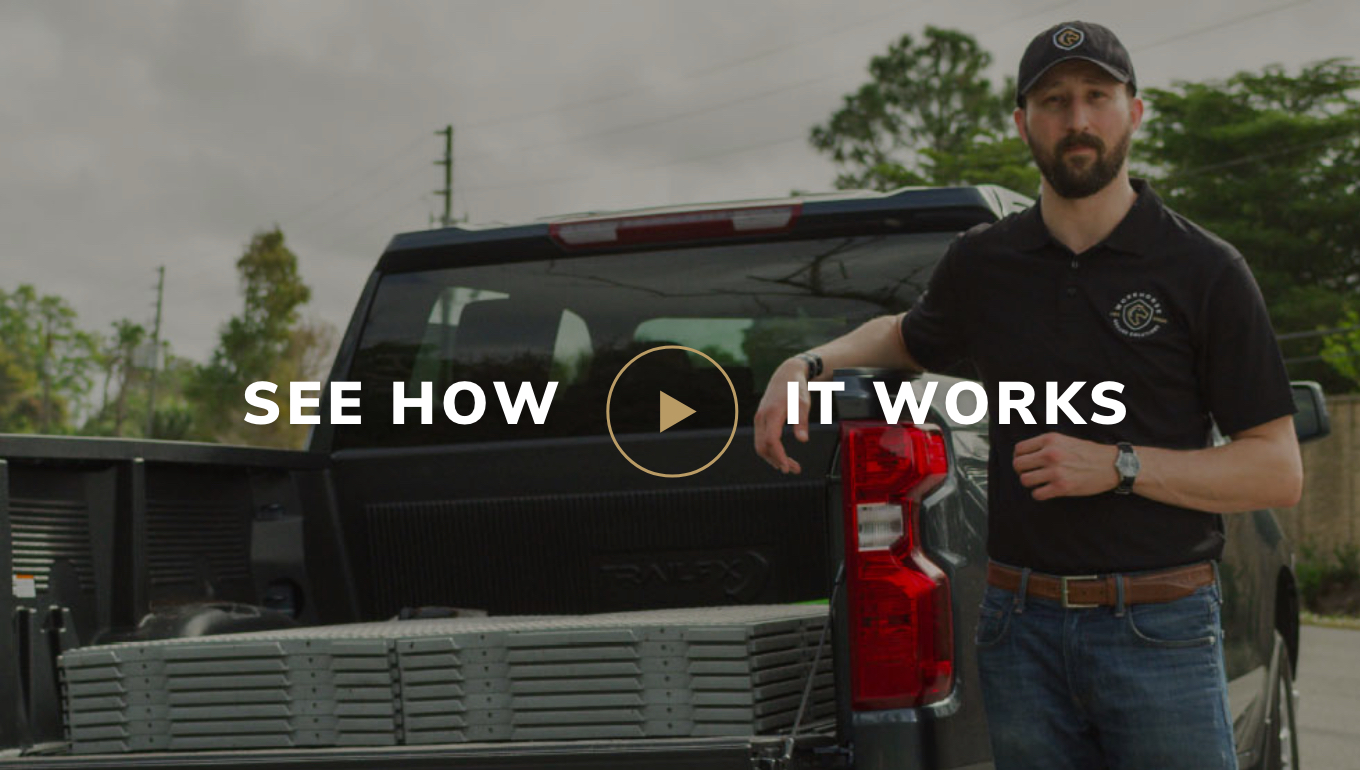 PRICING CALCULATOR
Qualifies for volume discount; contact us for details.
Price does not include LTL Freight, FOB Latham, New York. Listed pricing and pricing calculator are estimates. Pricing subject to change based on spot raw-material pricing/supply-chain issues, etc. Contact us for your no-obligation project quote.
Bank transfers and checks also accepted.