THE ULTIMATE GROUND PROTECTION PANELS.
Tearing up the ground with your equipment, trucks, and crew can ruin a project budget quickly. Before you ruin your customer's property again, invest in WORKHORSE Ground Solutions®. Stick to what you do best—not repairing the property.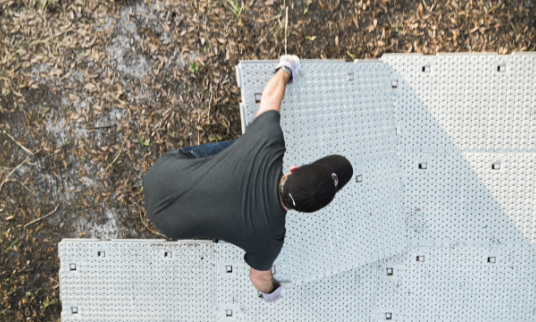 NO TOOLS REQUIRED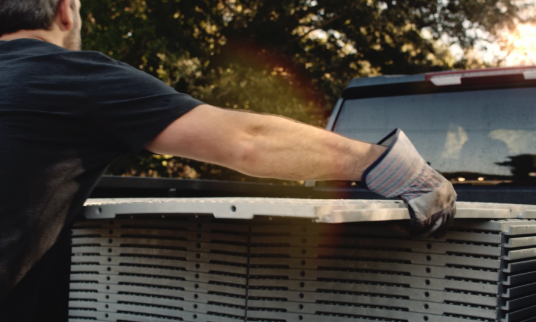 STACKS EASILY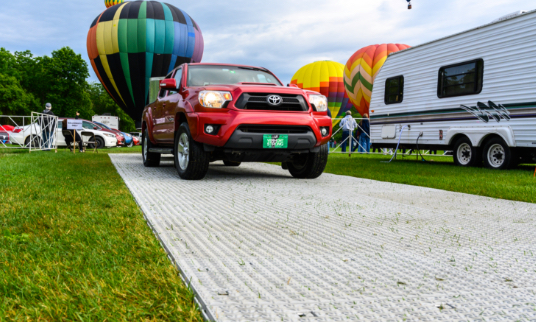 TAKES THE WEIGHT
GROUND PROTECTION SOLUTIONS FOR ALL CONDITIONS.
Our heavy-duty ground protection panels have two jobs: protect the ground from your stuff—and your stuff from the ground. From light-duty, temporary use to more permanent site access or electrical needs, we have the solution you need to get the job done right—once and for all.
Our Most Popular Product—For durability and stability across flat, firm ground.
$150.25 / PANEL
For when you need extra height and rigidity to conquer wet and muddy conditions.
$174.32 / PANEL
Allows space for in-floor cables and wires to keep your team and guests safe.
$210.00 / PANEL
Orders above 448sqft (33+ panels) qualify for a volume discount. Contact us for more details.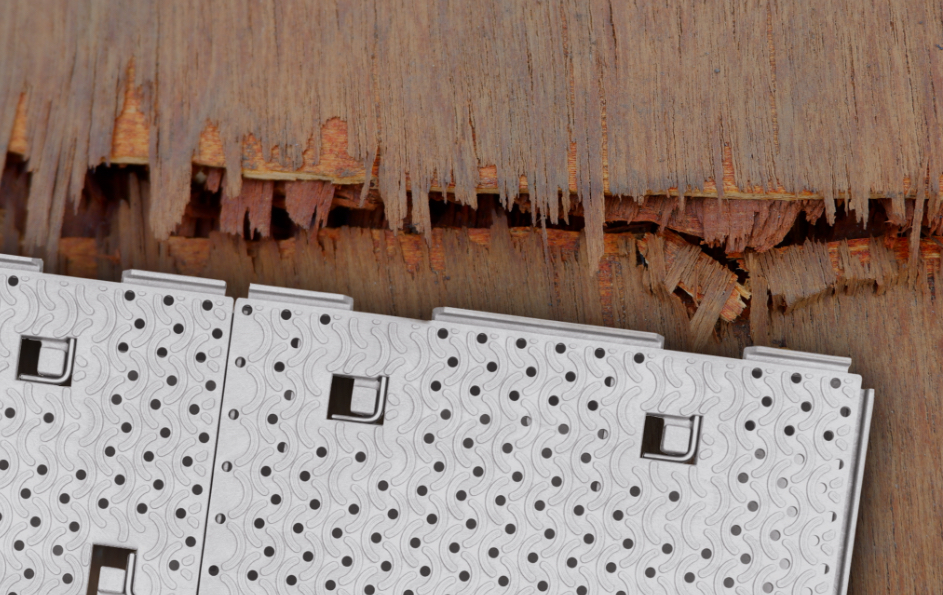 WORKHORSE® VS PLYWOOD
Plywood is a pain. It breaks. It warps. And you need to throw it out—then buy more. What a waste of time and money! See why our ground protection panels are a smart solution for your crew.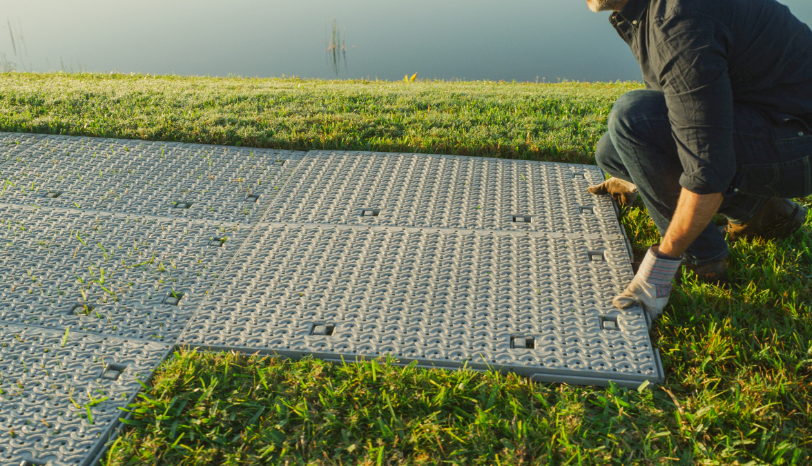 INSTALLS UP TO 5X FASTER
Get your protection down quickly and start on your job faster.
Your time is valuable. That's why we designed our panels with a patented interlocking system that requires no tools to install. That means a faster installation and quicker pick-up time enabling you to move on to your next project sooner.
---
PORTABLE & REUSABLE
Panels are guaranteed to last five years. Many customers are still using the same panels from 20 years ago.
Our customers have been putting our panels through the wringer for decades—and with great success. Our portable panels easily go from job to job, year after year. That means no more wasted trips to the hardware store. Get the job done and move on.
---
PROTECT YOUR EQUIPMENT
Our panels can withstand trucks, vans, forklifts, skid steers, and more.
Crews depend on WORKHORSE® panels to get the job done. From light-duty outdoor projects to large-scale developments with constant equipment traffic, our panels can handle almost any heavy equipment.